MatDaddy Scoring Solutions Ring System
$175 for Software License with USB Flash Drive and MatDaddy bag (No Hardware). *Harware prices change often from the suppliers. Email for current cost or purchase individually.
NOTE: *It is usually best to purchase the hardware through MatDaddy. We set up the system and test the hardware and apply the skins to the controllers. Since the controllers are made in China, we receive a lot of controllers that are not wired properly.
$375 for the complete system listed below including Super Nintendo type controllers and skins.
1 x MatDaddy Software on a USB Flash Drive
1 x MatDaddy Ring Kit Bag
1 x Powered USB Hub with 4 or more ports - Compatible USB Hub
4 x USB Extenders - Compatible USB Extender
4 x 50 ft USB Cat 5e Cables - Compatible Cat 5e Cables (Recommend 50ft and Red)
4 x Judge Controllers (Super Nintendo style with Skins recommended. We sell the skins directly. Traditional USB game controllers are available.) - Compatible Super Nintendo Type Controller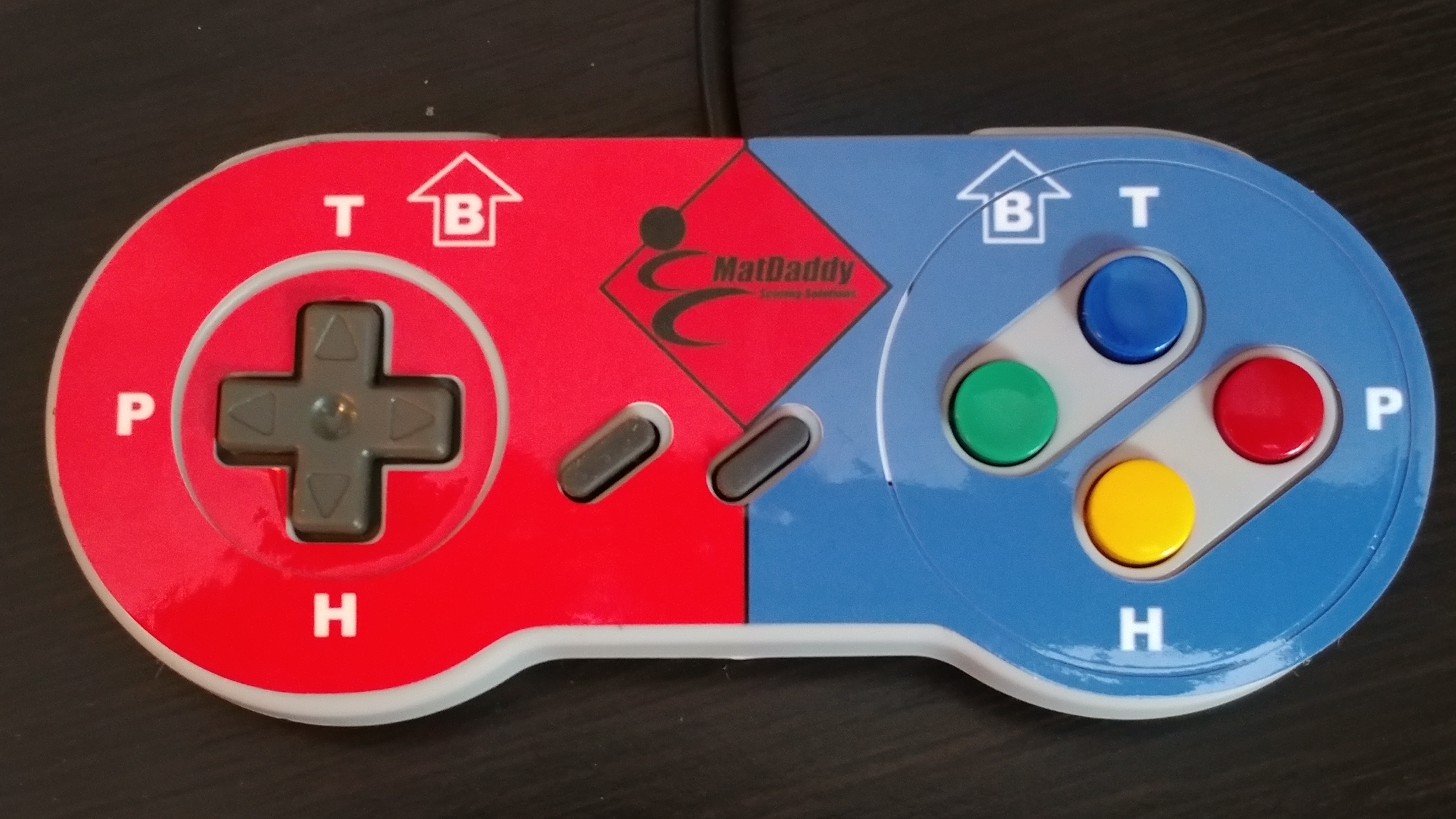 Download Updated Software
You will be able to install MatDaddy without the USB Flash Drive and a License.
You will need to request a daily access code if you would like to evaluate MatDaddy prior to purchase.
Help documentation is located within the MatDaddy Software to help you get started.
MatDaddy 2023.006 (Includes Best of 3) - Download MatDaddy 2023 with Best of 3 Rounds